Episode 1: Thailand Next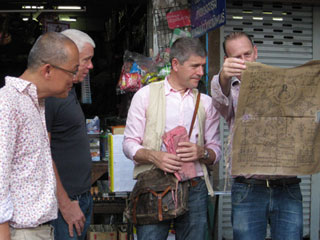 In order to refresh one of Anthropologie's most popular lines of quilts, Keith journeys with designer David Earp to Thailand to seek out new textiles. Even with the help of local guide, Jean-Charles, will the sprawling street markets and exotic galleries of Bangkok and Chiang Mai prove to be too overwhelming?
Keith seeks out new textiles in Thailand.