Episode 4: Korto: You've Been a Loser Once, Are You Going to Be a Loser Twice? Previous

/

Next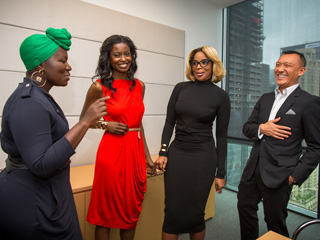 Former Project Runway runner-up Korto Momolu needs more than raw talent to build a real business. Joe wants her to pare back her overdone designs and rebuild her team to design a dress for Mary J. Blige and show a collection to Neiman Marcus.
Fashion designer Korto is mystified by her lack of success and reaches out to Joe for guidance.