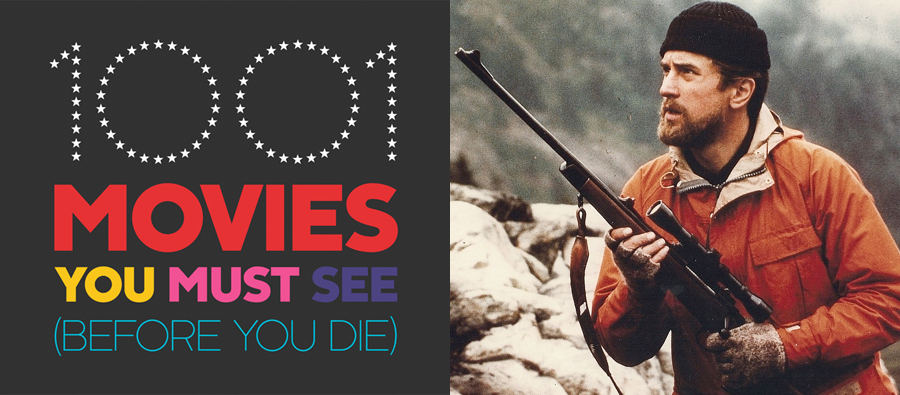 The Deer Hunter (1978) - Sunday 10pm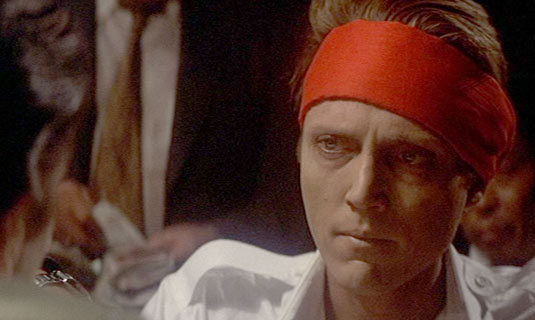 The second picture by Michael Cimino, originally a noted Hollywood screenwriter, THE DEER HUNTER was immediately declared both a cinematic masterwork and a hate film of gross historical distortion. Somewhere between these two extremes it also became a commercial hit despite being focused on the loss of American innocence during the Vietnam War.
Opening in a Pennsylvania steel town, three mill workers, Michael (Robert De Niro), Steven (John Savage), and Nick (Christopher Walken), are drafted for war. Before leaving their friends behind, however, Steven gets married, with his wedding ceremony and ensuing reception doubling as a send-off party for the new recruits.
Jump cut in country. All three are made prisoners of war who finally escape their torment, albeit with several complications. Steven ends up a paraplegic, Nick flounders in Southeast Asia, an emotional cripple, and Michael returns home guilt-ridden for letting his friends fall in harm's way. His lot is further complicated when he falls in love with Linda (Meryl Streep), once Nick's betrothed, while struggling once again to live as a carefree civilian.
Over the course of more than three hours of screen time, THE DEER HUNTER presents strong performances and a group of remarkably intense set pieces. First up the wedding, later supplanted by the now much discussed POW Russian roulette game. In between are various depictions of a collapsing community in the Pennsylvania hills, every scene of which features career-making moments from the likes of De Niro, Walken, and Streep.
Ironically and with an odd note of corny patriotism, the film's cast toasts their tenuous connection by singing "God Bless America" just before the closing credits roll. The sequence provides a broken-hearted, conciliatory commentary on the sad state of affairs that views the United States as the source of incredible heroism, cowardice, ignorance, and blind celebration. Sounding the false hope of a new day, THE DEER HUNTER is therefore a negative American classic.
Hindsight and distance from this 1978 reflection on the Vietnam war also demonstrate how the film is a provocative domestic melodrama. Running willy-nilly through a narrow view of historic facts, it offers a bravura depiction of the Vietnam experience channeled through individual men without concern for a wider social context. Most critics hold to this point, citing the film's simplistic, if not racist, depiction of Asians and the distorted use of Russian roulette in no less than two different narrative pivots. Still others focus on the homosocial, even homosexual, subtext concerning the warrior class and its assimilation of civilian life, read as the feminine sphere of influence.
The point may be most poignantly put, however, when recognizing THE DEER HUNTER was among the first mainstream American movies to focus on Vietnam. Simultaneously important for helping massage release patterns for so-called prestige pictures that screen only at the end of the year to qualify for Academy Award recognition, it provided indelible images for the pop imagination before earning a Best Picture Oscar. All this for presenting the seemingly banal story of working stiffs called up to their civic duty.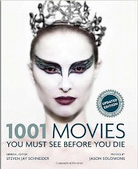 1001 Movies You Must See Before You Die
(Hardcover)
by Steven Jay Schneider (Editor)
SCARFACE entry by Garrett Chaffin-Quiray
Get Your Copy Today
Buy the Book on Amazon
Film Schedule
Sunday 10:00pm | 9:00C

A secret agent (Bruce Lee) comes to an opium lord's island fortress with other fighters for a martial-arts tournament. more »