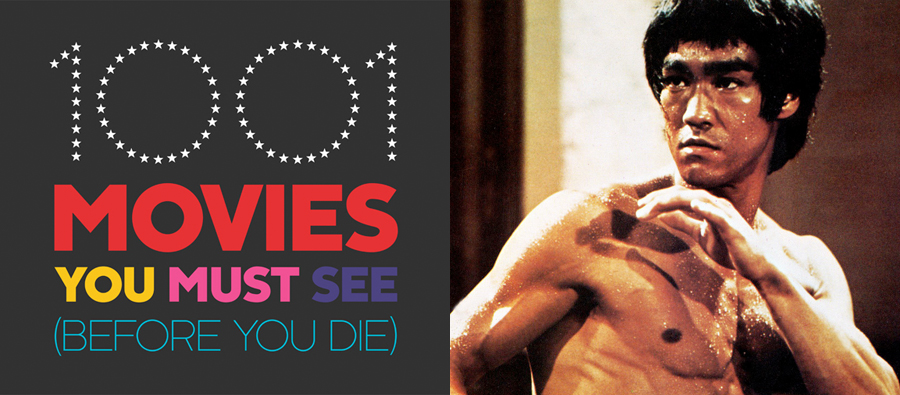 Enter the Dragon (1973) - Sunday 10pm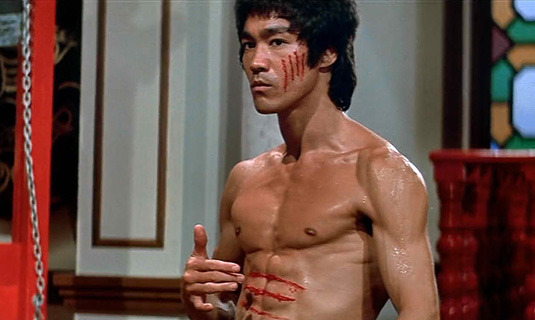 Having established his action movie superstar credentials with rough-hewn Hong Kong vehicles like FIST OF FURY (1972) and THE BIG BOSS (1971), former cha-cha champion and American TV sidekick Bruce Lee only had one shot at completing a movie with Hollywood production values. Lee, a martial artist whose physical skills have attained a spiritual level, infiltrates a master-baddie's island enclave (along with sidekicks John Saxon and Jim Kelly) and sees off hordes of junior villains (Jackie Chan gets a walk-on necksnap).
Director Robert Clouse has the style you'd expect of someone directing a Brock Landers adventure (lots of zooms and flares), and Lee, whose real-life Hong Kong English was heavily-accented but fluent and distinctive, is stuck with CHarlie Chan dialogue consisting of enigmatically wise pronouncements. But the action still delivers nonstop astonishment as, without the aid of the wires or effects used in the likes of CROUCHING TIGER HIDDEN DRAGON (2000), Lee goes magnificently through the motions, twirling his signature nunchaku, flexing his oiled torso. Influential on an entire genre of subsequent martial arts movies and a template for every beat-'em-up computer game, ENTER THE DRAGON wins its place in film history purely on the strength of Lee's charismatic presence and literally inimitable fighting moves.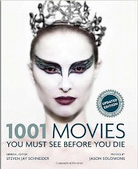 1001 Movies You Must See Before You Die
(Hardcover)
by Steven Jay Schneider (Editor)
ENTER THE DRAGON entry by Kim Newman
Get Your Copy Today
Buy the Book on Amazon
Film Schedule
Sunday 10:00pm | 9:00C

A secret agent (Bruce Lee) comes to an opium lord's island fortress with other fighters for a martial-arts tournament. more »

December 29 10:00pm | 9:00C

An actress calls upon priests to try to end the demonic possession of her 12-year-old daughter. more »